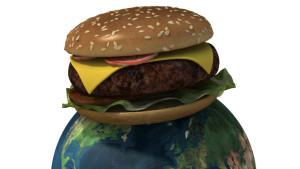 Ever wonder which foods Americans crave most across the country?

Using menus, tips, and ratings from Foursquare, an algorithm determined which food and drinks are statistically more popular from one state to the next and mapped the results. Most are unsurprising: crab cakes in Maryland; maple syrup in Vermont; and chicken fried steak in Oklahoma. But who knew Missourians pine for toasted ravioli? Not I, that's for sure. Check out the map…
To view the map click here.