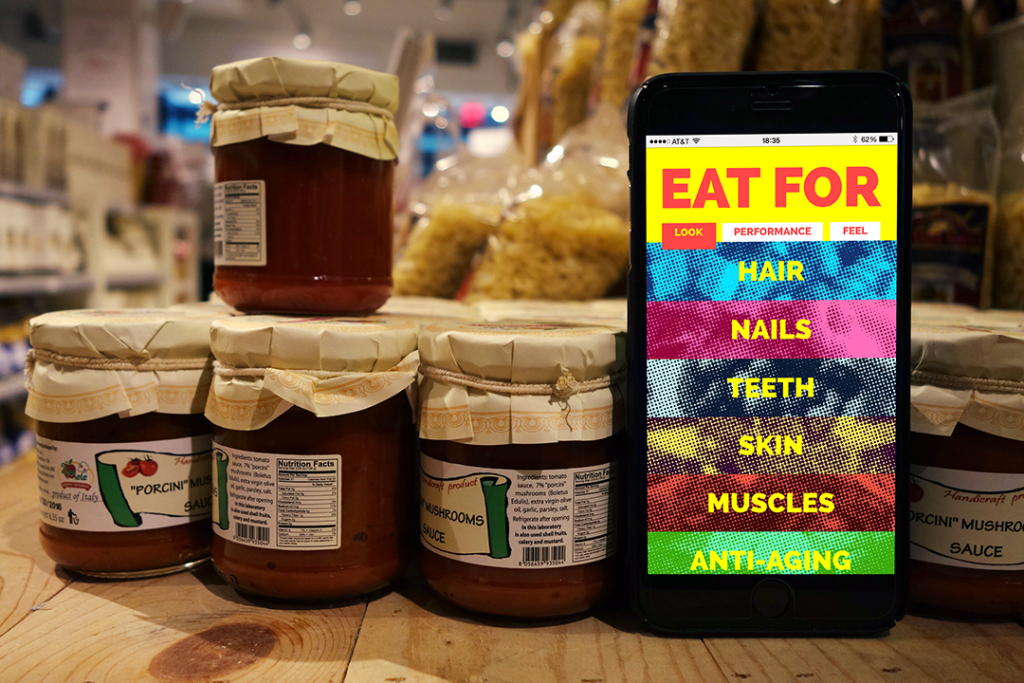 The Future Food Hack, creator Jimmy Tang told Fusion in an email, "aims to create a dialog on the question: how do we envision feeding ourselves in the future?"

Tang's project may well prompt a discussion about food, but more likely it will spark imaginings of life in a dystopian, survivalist future. His project website presents five DIY kits that give you everything you need to, essentially, hack your food.
AND
Designer Joo-Hee Yun told Fusion in an email that Eat For is a solution to a recurring problem she faced while working in an office: "Among the several daily stressful tasks I had to deal with, selecting what I wanted for lunch was the most difficult."

Eat For is like Yelp for the health conscious–you can search for foods that are good for your heart, your skin, your nails, etc., specify if you're looking for breakfast, lunch or dinner and if you want a recipe or restaurant recommendation.
Read the rest on Fusion.