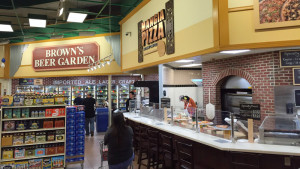 When Jeff Brown opened his first grocery store in a low-income neighborhood in Philadelphia back in 2004, it seemed like a long shot.

Most people thought he was crazy to even attempt to make money in a food desert like Southwest Philly, he says. Other grocers had tried and quickly gone out of business.

But Brown – a fourth generation grocer whose company, Brown's Super Stores, is part of the larger ShopRite franchise — tried a different approach: "Before we did anything, we brought together a group of community leaders, and we just asked them to tell us exactly what it is they were looking for in a neighborhood grocery store," he tells The Salt.
To read the full story please visit The Salt.