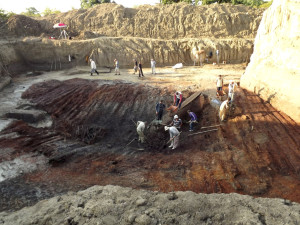 "One of our botanists noticed it first," Makharadze said of the odor wafting up from some of the unearthed artifacts. "She was in the laboratory, working her microscope. She was analyzing samples. She started smiling."

The samples, in this case, were wild berries—offerings left for the entombed dead. Their aroma: thick and intensely sweet, but with musky undertones, with hints of molasses. The berries were astonishingly well preserved. They were still red. They were 4,300 years old. They had been carefully cured with ancient honey.
To read the full story please visit The Plate.