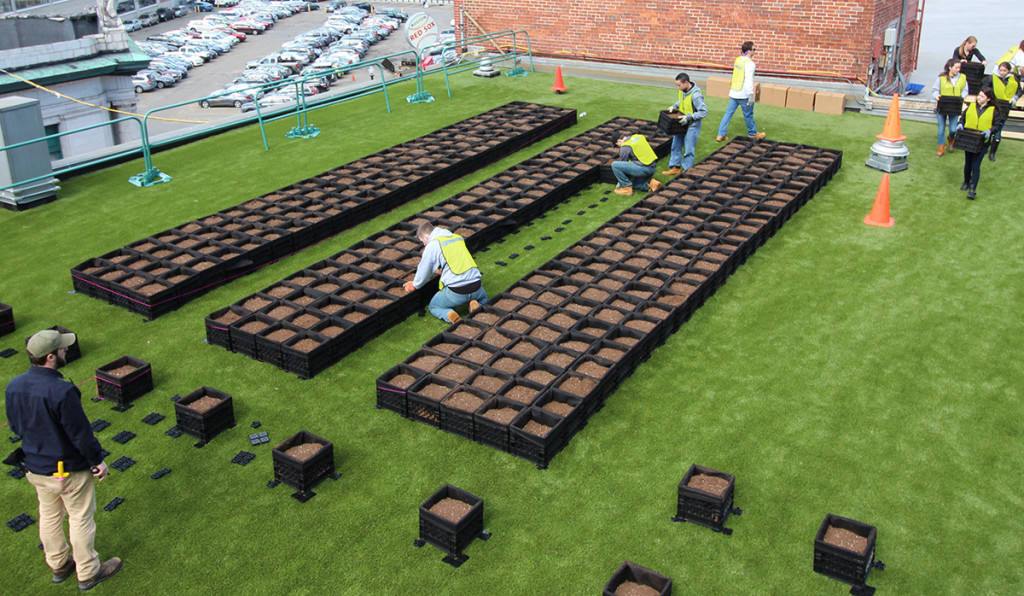 The design took several months to complete. Installation began by early March, with the help of more than 60 volunteers from organizations, including some high school students. They were "up and running" by opening day on April 13, says Winterer. The project came in at about $200,000.

Fenway Farms was planted and is being maintained by Green City Growers. It's expected to produce about 4,000 pounds of organic fruit and vegetables annually.
Read the rest on Modern Farmer.