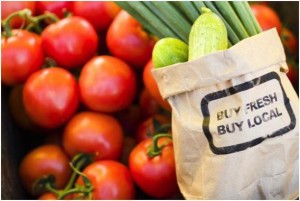 Across the country, farmers markets with local purveyors plying dirt-dusted produce and artisanal cheeses are a routine and revered part of life during the spring-to-fall growing season. Their regulars advocate eating food produced closer to home, as it tends to be fresher, healthier, tastier and easier on the environment than the shipped equivalents. And buying this way also makes consumers feel good about supporting producers they know, who in turn invest in the local economy.

Not surprisingly, the number of farmers markets rose from 1,755 in 1994 to 8,144 last year, or more than 350 percent
To read the full story please visit The Huffington Post.