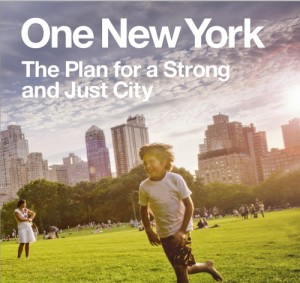 The new plan — which seeks to continue and expand upon the sustainability efforts begun by former Mayor Michael Bloomberg's PlaNYC — includes laudable long-term environmental goals like reducing climate-altering carbon emissions 80%; delivering the cleanest air of any big city in the country; reducing waste sent to landfills 90%; and strengthening coastal protections.

In addition, the plan incorporates bold equity goals such as lifting 800,000 New Yorkers out of poverty or near-poverty; cutting premature mortality by 25%; and creating/preserving 200,000 affordable housing units.
Read the rest on the NRDC website, and explore the full plan at the OneNYC website.