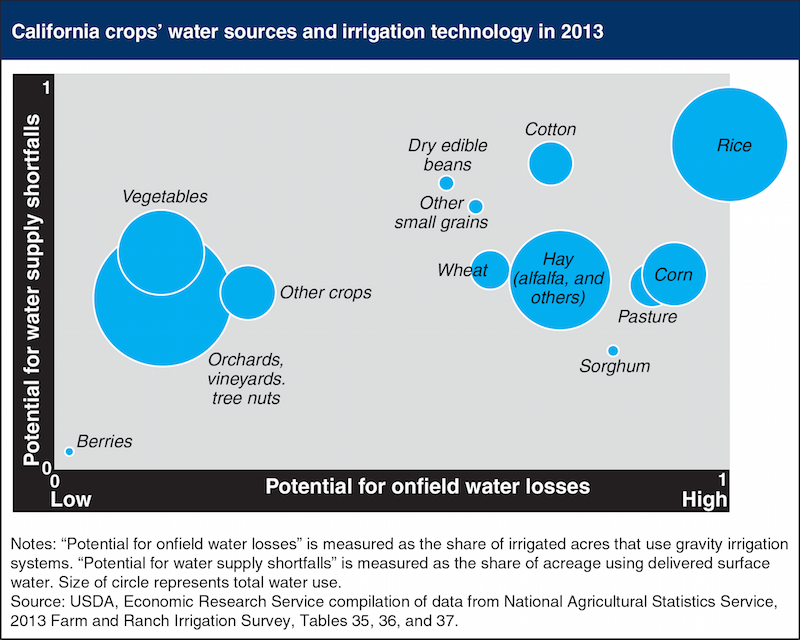 Everyone has an opinion on which crops are using the most water in drought-stricken California. But water usage, it turns out, has little to do with whether those crops will survive the drought. The USDA helps us out with that data.

There's been an awful lot of blame going around to point out which industries, exactly, are draining California's water supply. Almonds in particular are getting the brunt of the country's rage about supposedly non-prudent water use, though some of this blame may be misplaced. The USDA released a helpful fact sheet about the crisis, and embedded within it is a very interesting graphic that shows what type of irrigation broad categories of crops use, along with their total water use.
Read the rest on Modern Farmer.