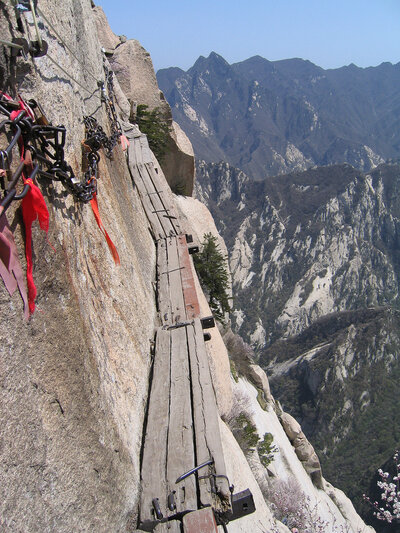 Imagine yourself clinging to a cliff face with nothing but uneven, worn wooden planks and chains to keep you from plummeting 7,000 feet to your untimely demise. Don't worry: You can rent a little red safety harness for $5. No one will make you wear it, though.

Oh, and you will probably encounter someone coming the other way, in which case you will have to maneuver around your neighbor as if playing a deadly game of Twister. Someone has to go on the outside, so I hope you're good at not blinking first.
To read the full story please visit The Salt.