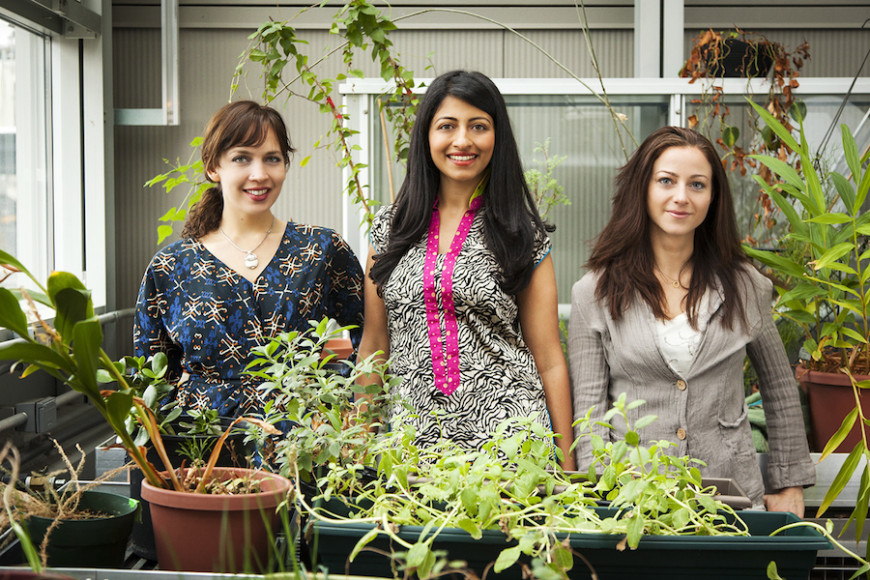 It's just such invocations of place and experience that Shoots & Roots Bitters, a Harlem-based start-up run by three botanists, seeks to bottle up and drip-drop into your cocktail. Rachel Meyer, Ashley Duval and Selena Ahmed, the three women behind the venture, combine their scientific expertise with a passion for raising awareness about the incredible diversity of plants found around the world.

Each of their nine flavors of bitters aims to capture the spirit of the place where their ingredients — more than 200 flowers, fruits, seeds, stems and leaves — grow. Many of those species have so far escaped the notice of Westerners, despite having deliciously curious names and tastes, including the devil's hand flower, the skullcap and the blue clitoria.
Read the rest on Edible Manhattan.