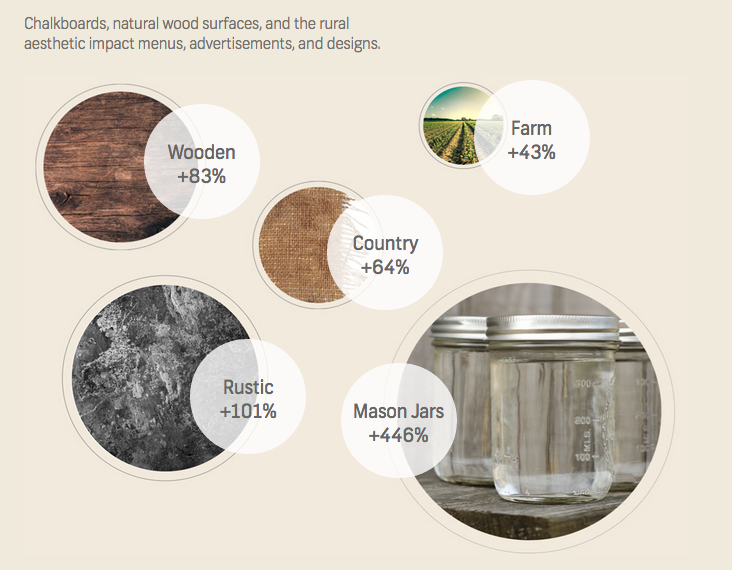 Every few months I'll see a new forecast of some emerging food trend. I don't pay too much attention to these predictions — they're often based on hunches and used to sell the trend. But stock-photo marketplace Shutterstock recently released a report that doesn't attempt to look forward; instead, it released data reporting what type of food images people have been buying.

The trends speak to a yearning for simpler times: Purchases of food pictures tagged with the word "rustic" increased 101 percent. "Homemade" increased 56 percent. "Mason jars" increased 446 percent.
Read the rest on Grist.