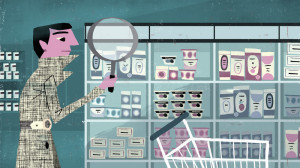 The food industry regularly turns to a small group of scientists — including several with ties to Big Tobacco — to determine whether additives it is adding to food products are safe. And these relationships often allow food companies to avoid a rigorous pre-market government safety review, according to a Center for Public Integrity review of publicly available data.

Critics of the system that ushers new food products to market say it is rife with conflicts of interest. When scientists depend on the food industry for income, they may be less likely to contest the safety of ingredients companies hope to market.
To read the full story please visit The Salt.