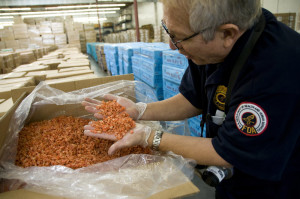 A patchwork of more than a dozen federal agencies plays a part in keeping food from making Americans sick. Critics say the system has holes, and some think we would all be safer if food safety at the federal level were brought under one roof.

Altogether, 15 federal agencies play a role in food safety, from the EPA to the Centers for Disease Control. Food processors are subject to a dizzying array of regulations, spending time and money to prove their products are safe.
To read the full story please visit The Salt.