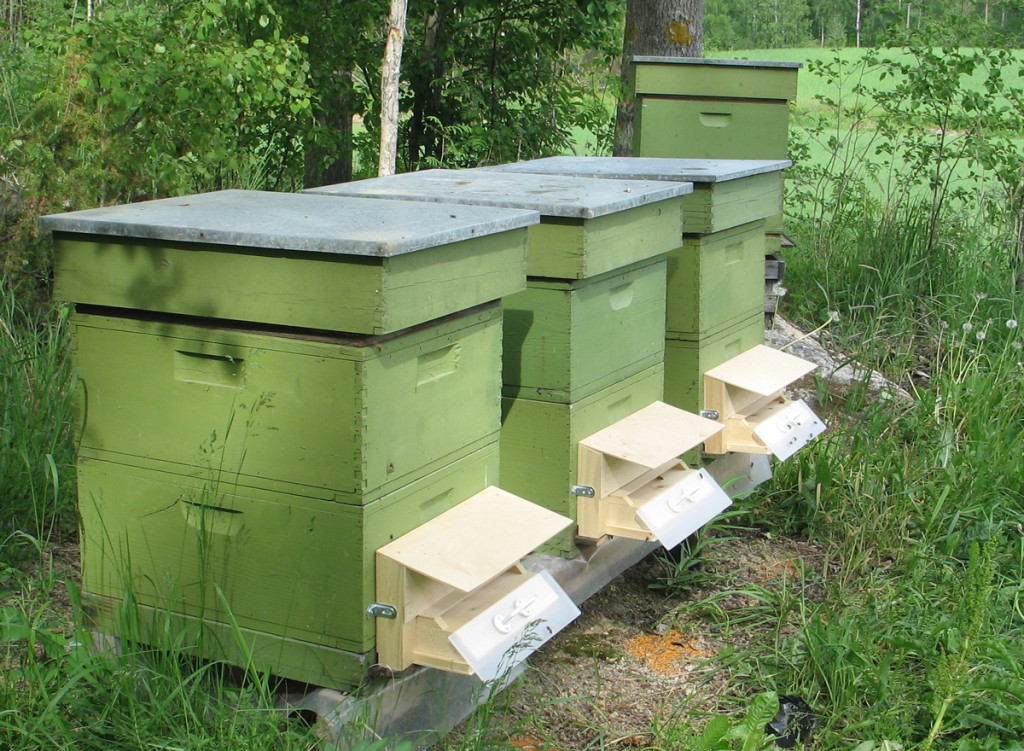 When it comes to ministering to plants, who better than a bee?

The hazards of spraying fungicides and pesticides on fruit and vegetables are well known: increased resistance to their efficacy by pests and weeds, expense of fuel, machinery and labor to apply them and the environmental hazards of runoff and spray drift.

Over the last several years, European fruit farmers have discovered that putting a tray of a safe fungicide powder in front of a hive allows departing bees to get it on their bodies and deliver it more precisely to fruiting flowers than any spray.
Read the rest on Modern Farmer.