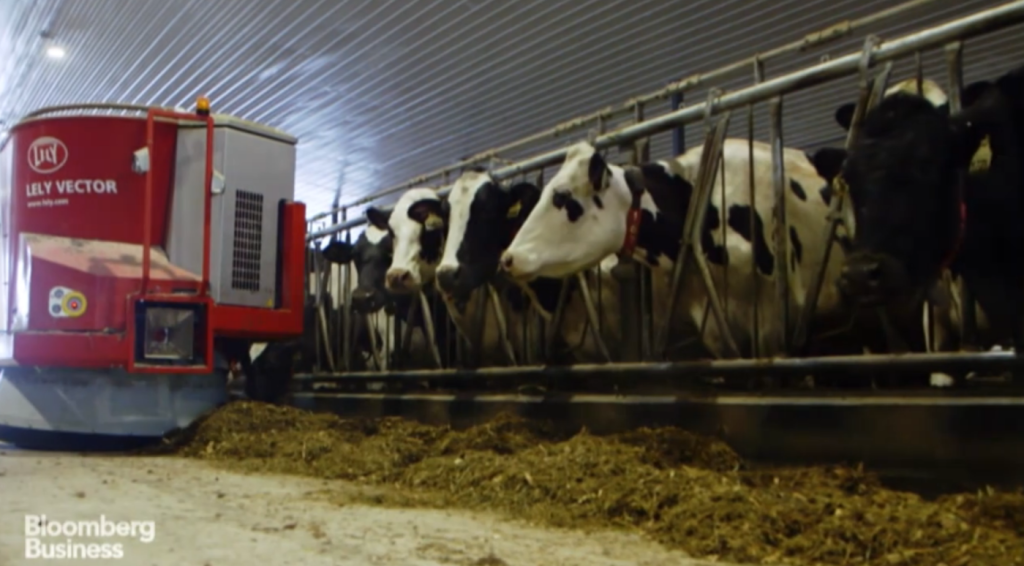 The company Lely has sold over 20,000 robots. They are on 8 percent of dairy farms in Canada and 2 percent of dairies in the U.S.

It's not too hard to imagine a future where every task on a farm is handled by robots. You'd need workers to maintain the robotics, and managers to make financial, agronomic, and strategy decisions, but that's about it.
Read the rest on Grist.