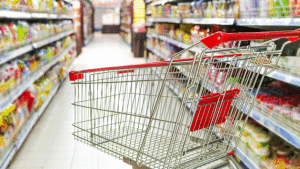 If you're wondering why SNAP would subsidize junk food, you're not alone. Recently, the program has been in the headlines mostly because of Republican efforts to slash benefits. But even among its supporters, there has been a growing movement to rethink how the benefit is targeted. In a 2012 report, a high-profile group of nutrition researchers urged the US Department of Agriculture to run pilot programs to test the effect of banning junk food from SNAP purchases (PDF). In a June 2013 letter to Congress, a group of mayors, including Chicago's Rahm Emanuel and Newark's Cory Booker (now the junior senator from New Jersey), echoed that call.

The argument has undeniable appeal: Why should the already-frayed federal safety net underwrite Coca-Cola's balance sheet? But the junk-food industry has fought hard to maintain the status quo, lobbying heavily against attempts to impose limits.
To read the full article please visit Mother Jones.