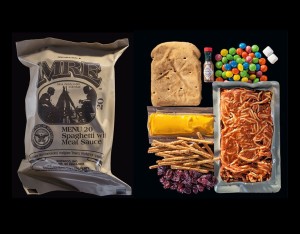 Traditionally, cooks don't flock to recipes for military chow; and members of the military don't usually expect to enjoy their meals. But there is at least one exception: The Swiss Guards in Vatican City.

The best-fed army in the world may just possibly be the tiniest. The Swiss Guards, all 110 of them, are famous for their magnificent dress uniform—a Renaissance-style outfit with stockings and bloomers striped in red, gold, and blue. Apparently, they are also known for their splendid table.
To read the full story please visit The Plate.