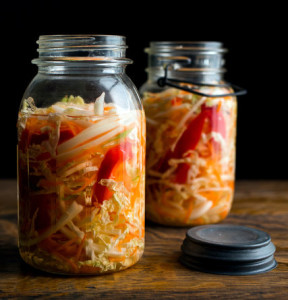 "Have you ever had griot?"

My friend Roger asked me that at a dinner party he hosted this winter. Not only had I never had griot, I had never even heard the word spoken aloud. (It's pronounced gree-oh.) Up until that evening, griot — a classic Haitian dish of pork cubes simmered in chiles and citrus, then fried — had been something I had only read about, a signifier of an exotic-sounding recipe I couldn't quite picture.

The problem was that when I read recipes for the dish, they ran counter to all my experience with braising meat. I use the classic French technique that has you sear your meat first, then simmer it in liquid. This gives you that dark bronzed exterior and depth of flavor in the sauce, which comes from all the caramelized bits on the bottom of the pan.
To read the full story please visit The New York Times.