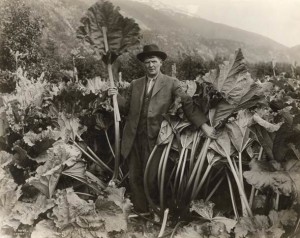 As a kid growing up in New England, I never really believed spring would come until I saw the tiny, alien-looking green and red rhubarb shoots poking through the frozen ground in our neighbor's yard. It was early March. Once the frost broke, they began their Goliath growth spurt, culminating in giant ruby stalks, cut neatly of their leaves and left on our doorstep every year. And then there was pie.

But if all you know of rhubarb is its ability to tart up some strawberries under a pastry crust, read on, and dream of spring with me.
To read the full article please visit The Plate.