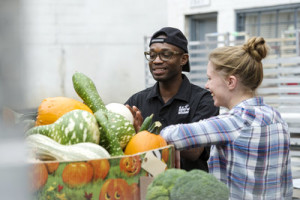 Back in 2011 when I was a student at the University of Maryland in College Park I once noticed a massive pile of trash in front of a dining hall. A closer look revealed that it was mostly food — a half-eaten sandwich, a browning apple and what appeared to be the remains of the day's lunch special.

The heap was gross, but intriguing. Turned out it was a stunt to get students thinking about how much food they throw out each day.

Nowadays, students are coming face to face with their food waste, and its environmental and social impact, a lot more often. They also have more opportunities do something about it.
To read the full article please visit The Salt.