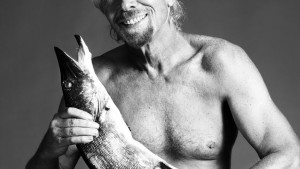 Do you like fish? Could you go for nice piece of mackerel dressed with a little mirin right now? Or do you prefer your fish raw and wriggling out in the open sea? Do you — dare I use the L-word? — do you love fish?

Well, you certainly don't love them as much as Helena Bonham Carter does…
To read the full story please visit Grist.org.