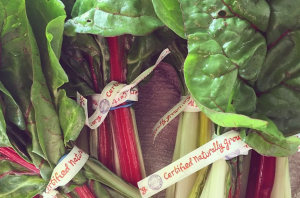 Last fall, after wondering for years about whether I should buy produce from farmers who claim that they are "organic, but not certified," I dug into some big questions about certification. That process led me to explore many other seemingly respectable food labels that—while much less popular than organic—seemed to offer a similar, if slightly different level of transparency between eaters and farmers.

Organizations like Certified Naturally Grown and Food Alliance have in-depth certification processes, setting them apart from meaningless, uncertified marketing terms like "natural." And while there are also a number of strong animal welfare labels (think Certified Humane or Animal Welfare Aproved) as well as the increasingly ubiquitous Non-GMO Verified label, I decided to investigate two that are used for produce. Here's what I found…
To read the full story please visit Civil Eats.