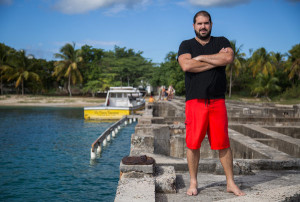 The sun was starting to recline on the horizon, but as the chef Jose Enrique slid a beaten-up Ford Explorer into a parking space here at an easygoing beachside hotel called El Blok, he admitted that his menu for this Saturday evening was still up in the air. What would he be cooking?

"I have no clue," he said, and laughed. "We'll see. I kind of like it that way. I think it makes me more creative."
To read the full story please visit The New York Times.