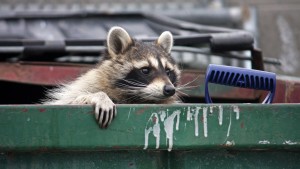 The Los Angeles Department of Public Health is investigating a local Asian market that's selling raccoons — dead ones! Not alive! Although I'm not sure which the average reader would find more alarming.

But as it turns out, it's perfectly legal to sell raccoon meat because it's considered a "game animal" in California, according to San Jose Mercury News. The L.A. health officials are merely making sure that it came from a licensed trapper, of course.
To read the full story please visit Grist.org.