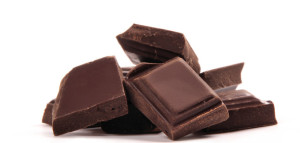 We've begun to expect unusual flavors like chili, salt, and lavender in chocolate. But there might be another surprising addition to your Valentine's Day sweets: heavy metals.

According to the consumer health watchdog As You Sow, there's a good chance that chocolate you buy may contain lead or cadmium. Lab test results obtained by the group examined 42 products, 26 of which contained lead and/or cadmium at levels above what the state of California considers safe. The brands that tested positive for heavy metals included Hershey's, Mars, Ghiradhelli, Godiva, See's, Lindt, Whole Foods, and Green and Black's.
To read the full story please visit Civil Eats.