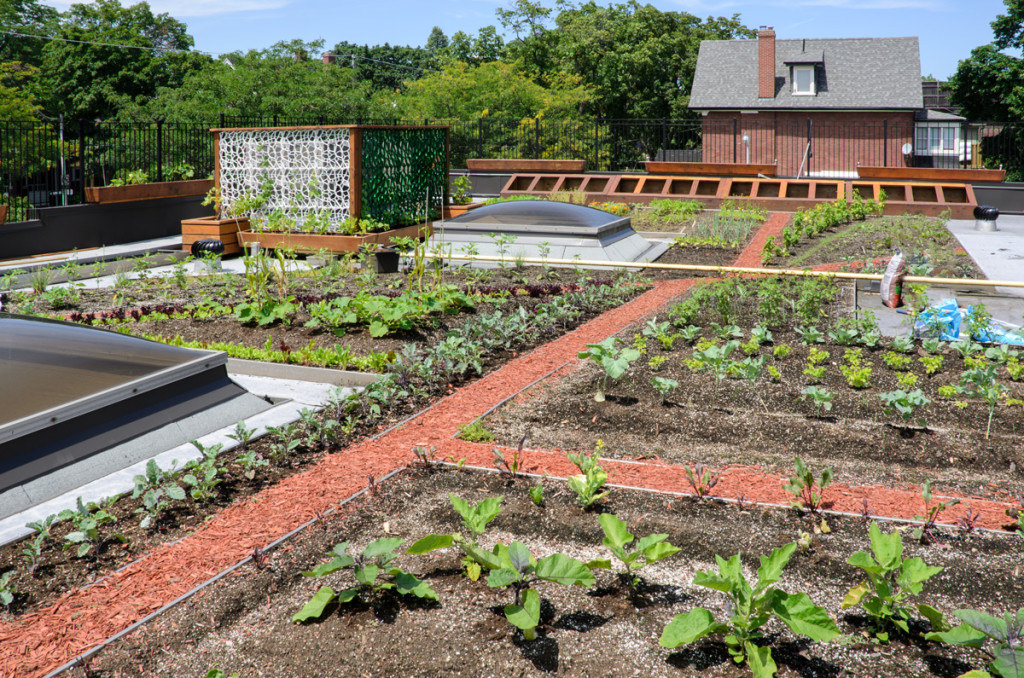 Rooftop gardens may be heroes of the food world, but they don't come easy.

Soil hauled two — or 22 — floors above street level requires a different composition than the stuff on the ground. It has to absorb a lot of moisture to combat the intensified sun and heat. But once the soil hits its water saturation point, the excess has to flow away easily to avoid building up excess weight. "If things get too heavy, your roof could end up on the first floor," says Joe DiNorscia, founder of Skyland USA, a Pennsylvania-based company that manufactures "Rooflite," a specially-formulated lightweight green roof soil.
Read the rest on Modern Farmer.