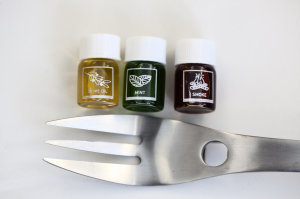 The flavors we savor are never just about taste.

Our taste buds allow us to distinguish the basic characteristics of food, like sweet, salty, bitter and sour. But we use our noses to sense more subtle flavors. Our sense of smell is what allows us to savor fine wines, delicately seasoned broths and complex curries.

So is it possible to trick our brains into thinking we're tasting something, when we're only just smelling it?
To read the full article please visit The Salt.