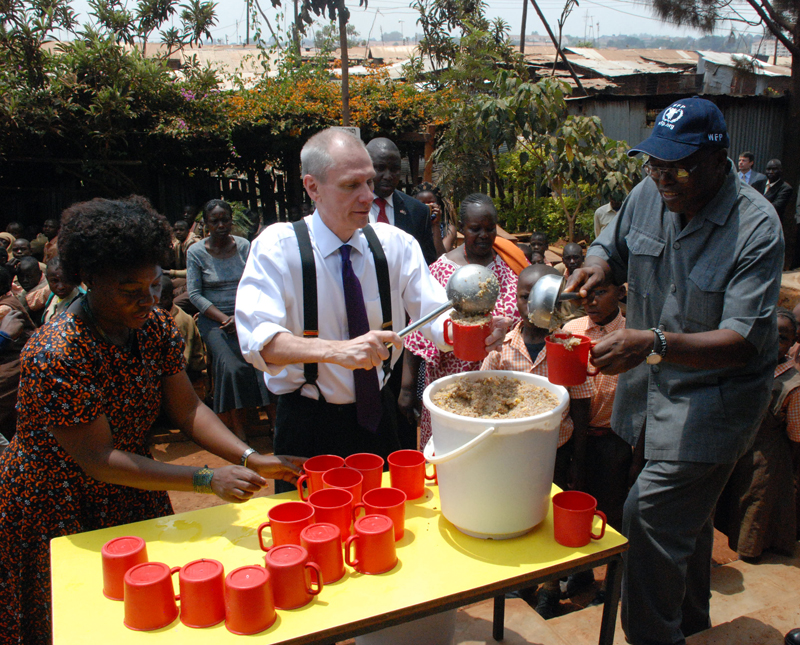 At the cost of 25 cents each, school meals are one of the most affordable investments the world can make in its collective future. It's also one of the smartest. WFP estimates that every dollar invested in school meals yields $3 in economic returns.

School meals don't just help hungry children either. They improve the lives of entire families and communities by boosting attendance and graduation rates. School meals encourage parents to keep their kids in the classroom by easing the burden of putting food on the table. In developing countries like Somalia, school meals improve gender equality by helping feed girls who would otherwise be forced into marriage or the workforce to feed themselves. When prepared using locally grown food, school meals create a reliable market for small farmers and boost local economies.
Read the rest on The Plate.